Gusto Evoluto Lab wants to be a place where to meet, learn, share and make new friends!
The concept is simple, you book as a client, you come as a guest and you leave as a friend, and in the midtime we cook and eat delicious food, talking about Italian culinary culture & much more.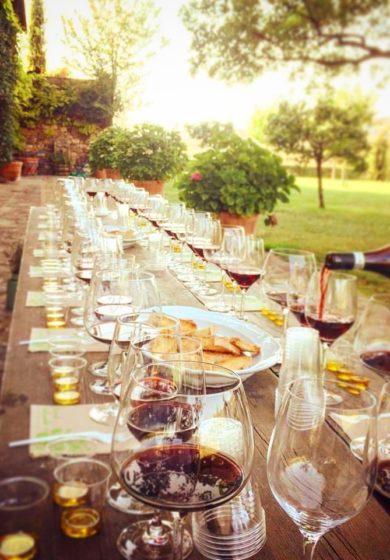 This experience is created for all the foodie that wants to discover the world of cheese, wine, cured meat, and olive oil all at once.
During the tasting, you will compare three different cheese producer of the area and see how different Pecorino cheese can be, depending on the area of production and decision made by the cheese master, you will also taste and discover three different kinds of extra virgin Olive Oil and see the difference between a blend and a mono cultivar, another great product of our area that you can not miss is Cinta's Senese.
Wine, of course, is something that we can't forget, so together with these great products, we will taste Brunello, Vino Nobile, and Orcia wine.
We always serve also some garden salad, so the experience could also be your light lunch!
€ 60,00 per person starting at 2.30 pm approx 2 hrs
Check calendar for availability & booking
Curious to know how to make a great Pizza dough?
Join a Pizza cooking class at Gusto Evoluto Lab, you will learn how to make the sourdough base and different kinds of dough to prepare traditional and gourmet pizza.
Lunch will include salads, dessert, and Italian Beer!
€ 80,00 per person      starting at 10.30 am       approx 4 hrs
Check calendar for availability & booking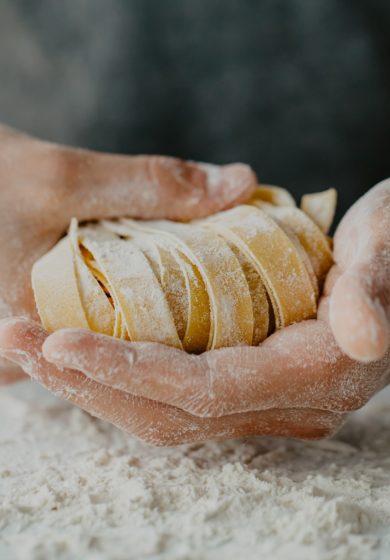 Learn how to make fresh pasta from scratch.
During the class, we will make one fresh pasta like tagliatelle, ravioli, gnocchi or pici with a traditional Tuscan sauce, one dry pasta like carbonara, amatriciana, pesto or many others from the classic Italian recipe, one starter and one dessert.
At the end of the class, we will sit down and enjoy lunch together, wine is included!
€ 100,00 per person  starting at 10.00 am approx 4 hrs
Check calendar for availability & booking
Lucy Armstrong
Paolo gave my nieces a cooking class and prepared a beautiful meal for the whole family. It was such a great experience and even the adults learned lots of new recipes. He was very patient with the kids and highly recommend him. Thanks Paolo!
Mary Joel O'Connell
"5 stars!!" shouted our eight-year-old! Paolo made his birthday extra special by cooking a wide range of pizzas and baking an amazing chocolate cake. He fit in with our young boys like he was family. Exceptional food and great conversation. Our paths will cross again!
Vienna
Paolo was a gracious, methodical, and gregarious cooking host! We loved the rustic charm of his farmhouse style flat. We prepared authentic and utterly savory Italian cuisine. He did not hesitate to answer our questions about techniques or ingredients. Moreover, his class will satiate the most handsome appetite; my boyfriend and I both left the excursion fat and sassy. In search of a rival, we have ordered each item again and again along our Italian journey. I must say, we have yet to taste better!
Charles Melcher
Paolo orchestrated and created an unforgettable 20th anniversary week for my wife and me and 15 of our friends and family. From planning our daily outings to the best local farms and food producers, to introducing us to yoga teachers and masseuses, to preparing the most amazing meals paired with local wines. Paolo is one of the finest chefs I ever had the pleasure to meet. His food is amazing as is his kind and helpful manner. I wish he could cook for us every day and plan all of our future parties and vacations. Bravo!